A Truly Unique & Personalized Experience
As part of the Dressipi platform, we continually build an understanding of your visitors and how they interact with your products at every step of their journey to make sure their experiences get better and better
FOR FIRST TIME VISITORS
Inspire Your Visitors
Show outfits displayed by occasion, inspiring the visitor and showing the versatility of the garment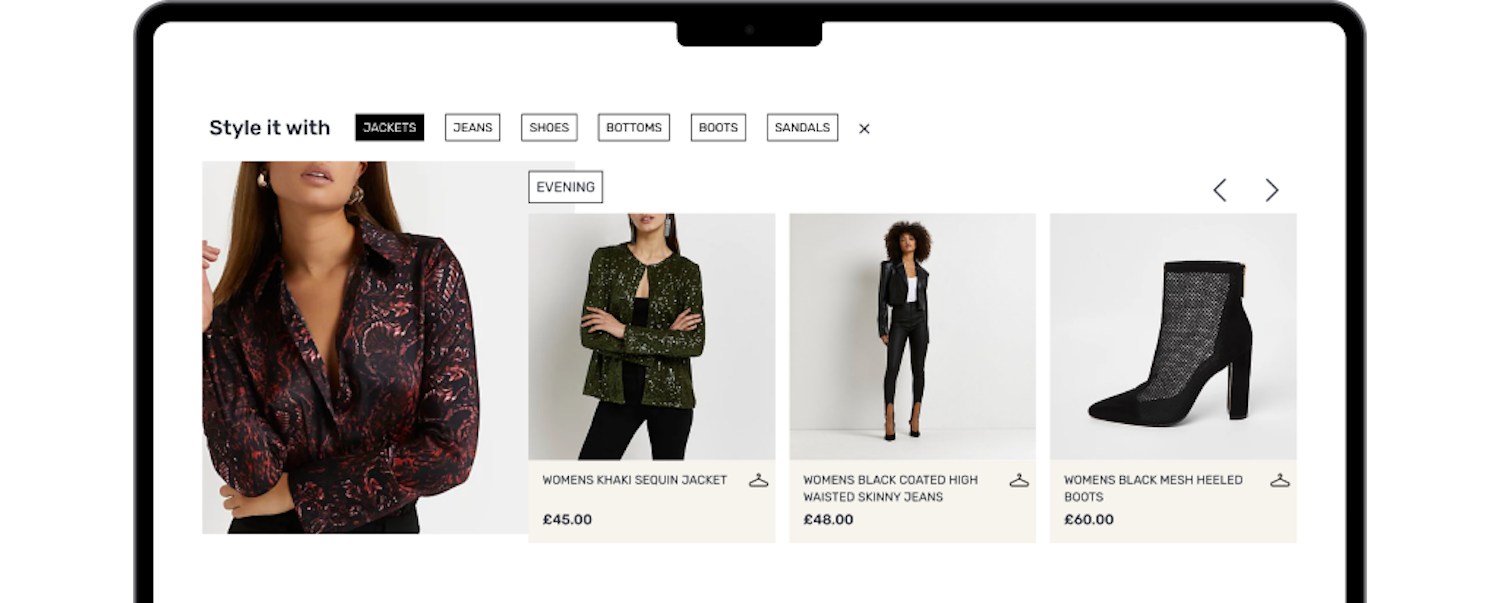 FOR REPEAT CUSTOMERS
Increase 1st to 2nd Purchases
Send relevant products at the right time to move each existing customer up the purchase ladder. This is the biggest opportunity for revenue growth for retailers.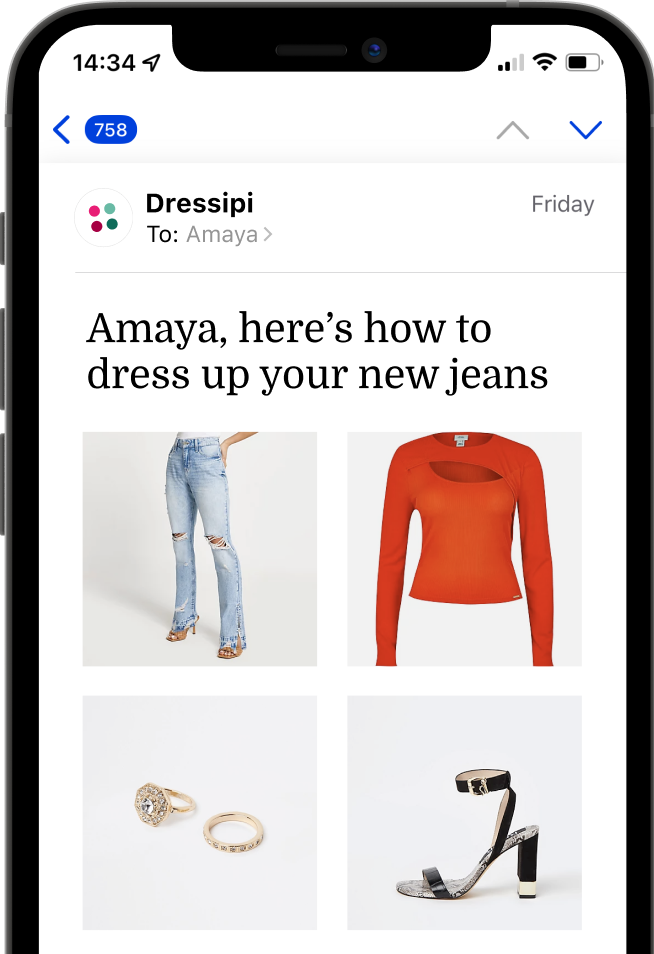 FOR LOYAL CUSTOMERS
Increase Customer LTV
Understand exactly who your customers are, create style profiles based on their activity, preferences and items they already own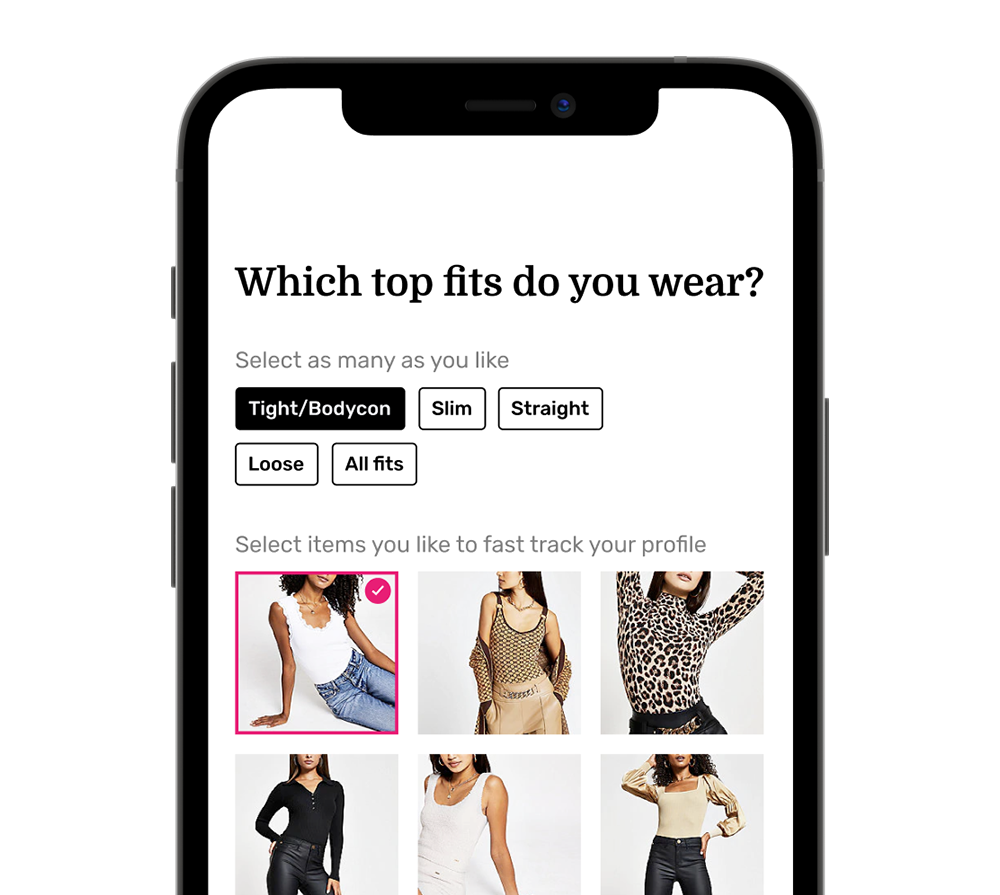 Personalized Outfits Always Outperform.
We help our clients deliver on their key KPI's and work closely alongside them to ensure their Brand DNA is understood and captured in our algorithms
Dressipi Makes it Easy to Get Started & Quickly Deliver ROI
Easy onboarding by our team of friendly experts
Start with one solution, prove ROI, roll out everywhere
Get quick, genuine results that have a positive impact