The Right Product, in the Right Size, at the Right Time
Updated in real time, the Dressipi platform delivers relevant products & inspiration online, in-store, in-app, email and through new journeys of the future (VR & AR).
FOR FIRST TIME VISITORS
Predict Intent
Predict shopper intent in real time and get first time visitors to make one more click & start them on a journey of personalised product discovery
FOR REPEAT CUSTOMERS
Increase Conversion
Deploy personalisation across PDP's, category pages, editorial themes and filters to increase conversion across the board

FOR LOYAL CUSTOMERS
Deliver Relevancy
Leverage the power of personalised inspiration and editorial to demonstrate how much you know and understand your loyal customers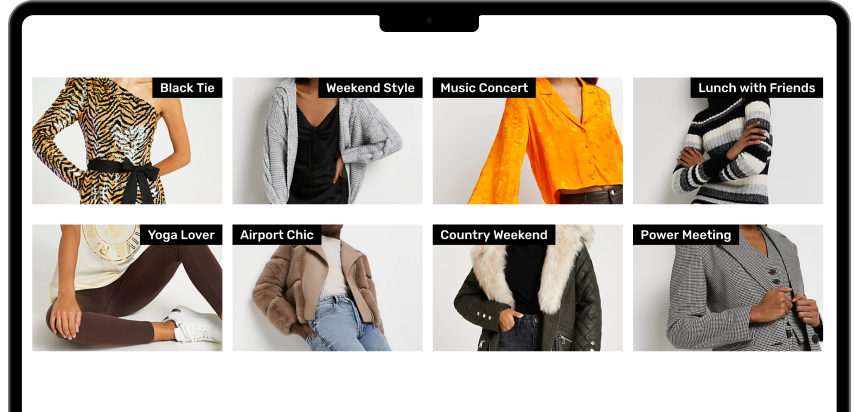 Increase Lifetime Value. Reduce Returns. Greater Customer Loyalty.
Dressipi algorithms are updated in real-time, based on in-session customer behaviour and changes in product availability so our clients deliver on their key KPI's.
Dressipi Makes it Easy to Get Started & Quickly Deliver ROI
Easy onboarding by our team of friendly experts
Start with one solution, prove ROI, roll out everywhere
Get quick, genuine results that have a positive impact